Hospital app with navigation for the University Medical Center Schleswig-Holstein
UKSH App
Cooperation and commissioning by the UKSH IT service company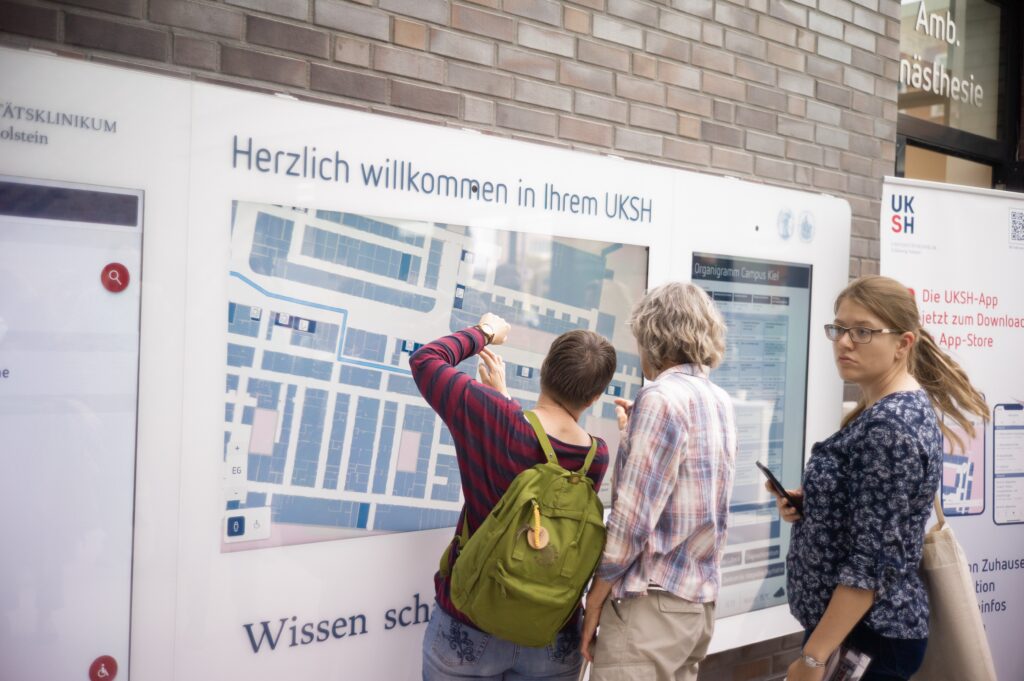 Hospital app with navigation for the University Medical Center Schleswig-Holstein
Dynamic routing
The route guidance on the two campuses as well as to the numerous outdoor properties is seamless. The main buildings in Lübeck and Kiel have tracking-free indoor navigation, which can be called up on terminals in the entrance areas in addition to the smartphone app.
440.000
Patientens per year (approx.)
1.450
Patient rooms (approx.)
3.000
Births per year (approx.)
Hospital app for the University Medical Center Schleswig-Holstein
Framework
In the course of the structural master plan, we developed a system that brings patients and visitors safely to their destination despite multiple facility moves and diversions.
Navigation
Mobile wayfinding system for patients and visitors to the UKSH
Can also be used by people with restricted mobility
Data maintenance via the backend system
Consideration of the corporate identity
Seamless transition from outdoor navigation to indoor navigation
Data protection-compliant navigation
Multimedia
Accessible via the smartphone app for iOS and Android

Can be used via terminals in the entrance areas of the main buildings in Kiel and Lübeck

Access to the web version by scanning the QR code

Print version available for indoor navigation
Backend system
Independent management of navigation data

Adaptation of the route modes for pedestrians, people with restricted mobility, cyclists and motorists

Blocking of sections of the route that cannot be used during construction phases. The system automatically calculates a replacement route and validates whether it can be used by pedestrians and those with restricted mobility.
Planning and management of facility relocations with immediate or scheduled consideration of the changed location in the navigation software
Creation of QR codes with a stored navigation route, e.g. can be placed in the signage, in letters with notification of the date or on event flyers
The UKSH app is available as a smartphone app via the iOS and Android app store. The range of functions extends to outdoor navigation, indoor navigation, news, events, phone book, facilities, appointments and access to the backend system.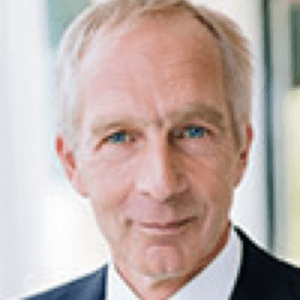 Oliver Grieve
Press spokesman – Head of the Integrated Communication department
"We are pleased to have a competent partner at our side with Catchup Applications."
The cooperation partners confirm that the present project has no influence on further sales transactions of the UKSH (in particular procurement processes and pricing) and that there are no expectations in this regard.