We warmly welcome the University Medical Center Greifswald! As a digital pioneer, the clinic will be one of the first German clinics to be able to offer live indoor navigation throughout the main building from spring 2021. First, the UMG smartphone app for Android and iOS will be published in the coming weeks.
We are constantly developing our applications in order to reach as many user groups as possible. That is why we have taken the Week of Seeing 2020 as an opportunity to have our live indoor navigation tested by the Association for the Blind and Visually Impaired in Mecklenburg-Vorpommern e.V. In dialogue with the association, we have already implemented optimizations for the blind and visually impaired. In order to check how the implementation is received by the end users, the navigation was tried out on site.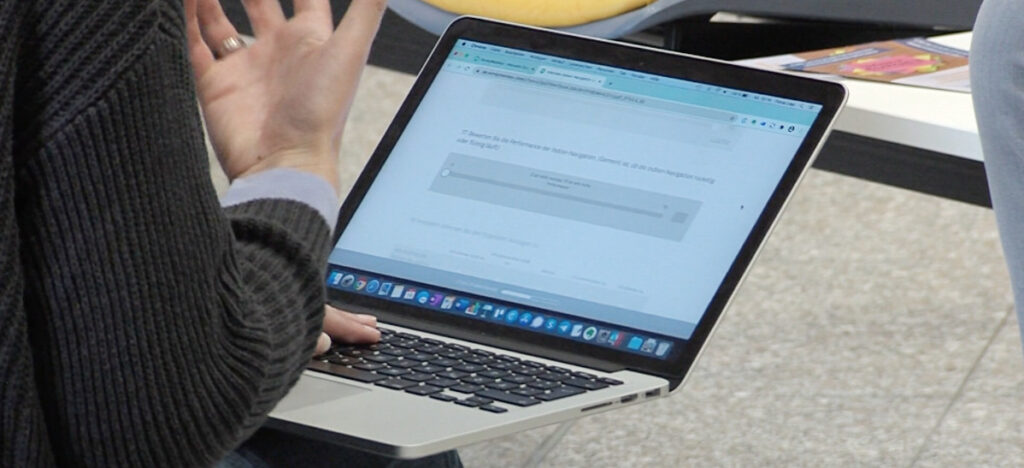 Our test users were asked to start the navigation from a specified starting point and to navigate to the specified destination. We observed the menu navigation within the app up to the selection of the navigation destination and the compliance with the navigation instructions. Afterwards, all participants filled out a questionnaire and we conducted in-depth interviews with some users.
With the current state of development and the knowledge from the test, we look forward to being able to offer live indoor navigation at the University Medical Center Greifswald for even more users in the coming year. The implementation takes place in cooperation with the companies GWA Hygiene and HYPROS. We look forward to further cooperation!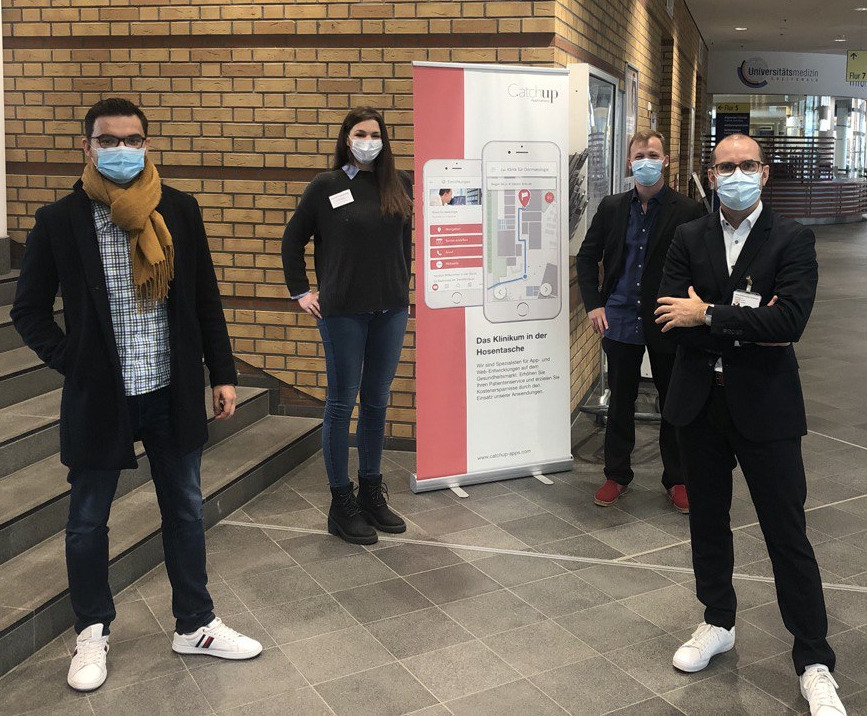 (From the left: Max Golubew, HYPROS | Fiona Hackmann, Catchup Applications | Henning Falk, GWA Hygiene | Toralf Schnell, CDO University Medical Center Greifswald)